One thing I really love about Coldplay is the fact that their not like any other big music celebrities.. I mean I've seen a lot of interviews of them and you can just tell that fame hasn't gone to their head. Their music is a journey down a road where happiness has no end.
Their music makes you feel great about life, wanting to enjoy and embrace it for all it is.. and live to the fullest. It really is the red dress in a black and white movie. The poetry and art of it all... their music really is a gift and is the soundtrack of our beautiful earth.
I love that there's nothing negative about their music, it's so optimistic and really uplifting, if art come alive and made music it would be Coldplay without a doubt. I don't care if their music videos didn't coast millions to make.. their cheap and creative music videos are their style, who said they need to spend s big fortune on making music videos for a hit song? Their famous like other celebrities because their not like other celebrities. I don't care what anyone says, I'll always love them and their creative not so expensive music videos.
If people really take the time to listen to their lyrics I know they'll smile and feel some kind of uplifting happiness, an escape from the dark and hard times of life and find peace of mind and color in our beautiful world, and that there will be nothing to worry about cause there's always something to smile about. That's how I feel about Mylo Xyloto... and what Chris said about the album those quotes I posted, that was just amazing, its nice to know that there are still musicians out there who are still willing to write music about something beautiful, meaningful, heartfelt, and just all around happy without including sex, drugs, violence and profanity.. and that's why I LOVE COLDPLAY. Their music is one thing that defines who I'am and what I'am like too and how I see the world for all its beauty.
Coldplay is their own unique style... I don't like pop, hip-hop, or rap.. I love Coldplay,really their isn't any other band like them, they deserve their own genre. I wish the world could see them the way I do, theirs so much potential in their music, they themselves how no idea what their music means to me, I wish I could have atleast 10 minutes to tell them what a life changing experience its been and what a journey and privilege its been to have the honor of listening to their music, I mean for them to even share with the world is an honor and I wish I could thank them for that.
Oh my goodness, I'm going to cry, I'm sorry for the long paragraph, I can't help it... I can understand why some one wouldn't like a band or singer if all they talked about was sex, drugs, violence with profanity... but I don't understand why some one wouldn't like Coldplay for their lyrics... you might as well tell some one who's depressed, mad, sad about life or just struggling through hard times that their a failure, they won't accomplish anything, nothing can be done to make yourself happy again cause all this bad stuff is happening...
I'm going to cry, because Coldplay just stuns me.. . I'm not a screaming, wild crazy fan.. and I wouldn't act that way if I met them. I would just cry and be speechless not knowing what to say to the people who have wrote the soundtrack for earth and art... and express themselves so colorful more than any other musician I've ever seen..give my heart, mind, soul and body shivers and just literally make me cry when I listen to them because I just feel like its an honor to be able to listen to their music..
[IMG]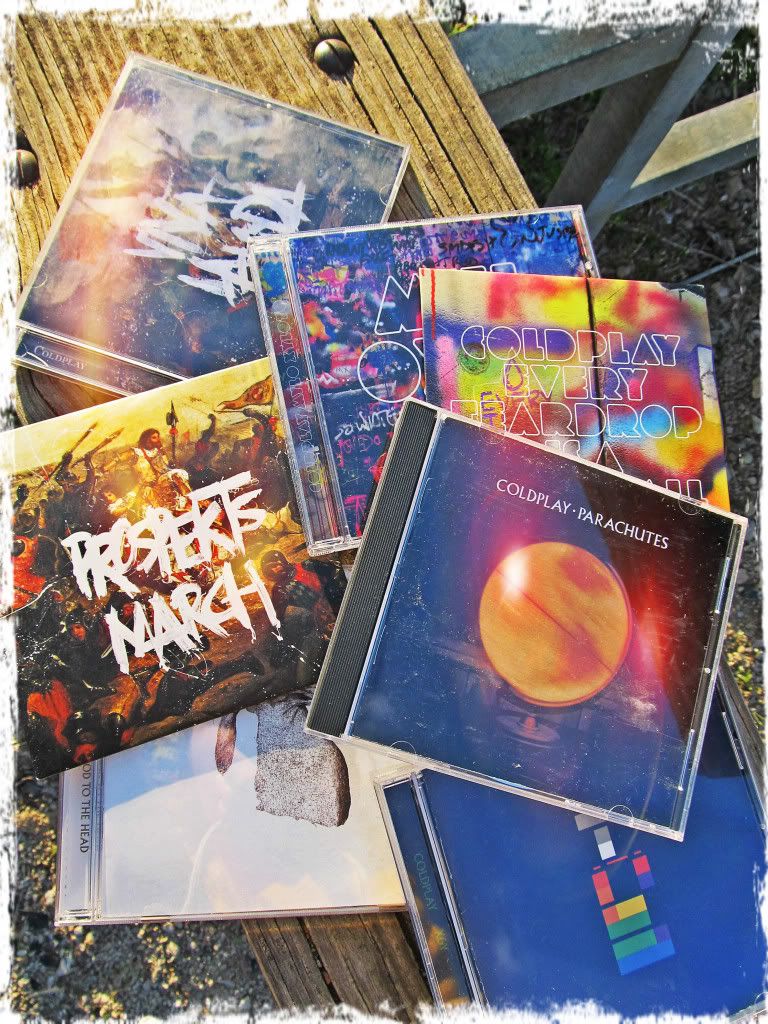 [/IMG]